Cases
(Palm Beach, Florida, July 13, 2023) Former Sheriff Joe Arpaio, commonly known as America's Toughest…
Read More
Archive
Rachel Maddow
NSA/Surveillance
Trump immigration order
CNN
Justice Scalia
Hillary Clinton
Black Lives Matter
Hillary Clinton/Benghazi
Florida Republican primary
Obama gun control orders
Obama amnesty orders
Iran treaty
Ebola
Facebook/Mark Zuckerberg
Klayman and other plaintiffs refile new and only class action against NSA
(Washington, D.C., January 24, 2014). Today, Larry Klayman, a former U.S. Justice Department prosecutor, announced that he and the other plaintiffs in prior successful litigation (case no. 13-cv-851 and 881) against the NSA and other Government Defendants, including President Obama, have re-filed their class action demand in a new proceeding before the U.S. District Court for the District of Columbia…(continue reading) Filed Complaint Reply Brief – Oct 3rd Appellees'/appellants' motion to strike and for sanctions Motion for Default Motion for order to show cause Motion for Partial Summary Judgment Statement of Material Facts Motion to compel Plaintiff's motion to remove stay on preliminary injunction Klayman asks Supreme Court to hear NSA case Plaintiffs file for class action certification in NSA spy case Klayman seeks default judgment against Obama and Others Over NSA Spy Scandal Klayman and Other Plaintiffs Inform NSA Judge About Illegal Surveillance of Lawyers Breaching Attorney Client Privilege Plaintiffs' motion for leave to file surreply to reply in support of the government defendants' partial motion to dismiss and surreply Motion to supplement the record concerning recent anonymous NSA public disclosures over metadata collection Klayman's Opposition to NSA Attempt to Delay Discovery and Trial in Class Action Cases against Agency and other Government Defendants Transcript of Status Conference Transcript of Preliminary Injunction Hearing Second class action over Obama/NSA alleged privacy abuse Klayman expands Obama- NSA-Verizon suit into class action
Obama eligibility
Deportation petition filed against Obama News Flash: Klayman Files Petition to Have Obama Deported from U.S. For Falsifying Birth Documents, Etc. Petition for Writ of Certiorari in the McInnish case (Alabama) Petition for Writ of Mandamus in the Voeltz case (Florida) Judge rules on Obama eligibility Decision In Case
Extortion 17 Navy SEALs case
Complaint against NSA, CIA, and DOD Karzai sued over killing of Navy SEALs and other special ops servicemen Filed Complaint Congress Bars Families of Fallen SEALs From Testifying at Hearing About Their Deaths Statement by Charles Strange Statement by Mary Strange Freedom Watch files Motion for Summary Judgment in Extortion 17 case Memorandum Exhibit 1 Klayman Affidavit
Mohammadi and Members of the Class v. Islamic Republic of Iran, Mahmoud Ahmadinejad, Ayatollah Khomenei, and the Iranian Guard.
July 10th, 2009, we filed a class action lawsuit against Iran, Mahmoud Ahmadinejad, Ayatollah Khamenei, and the Revolutionary Guard, on behalf of Lead Plaintiff Nasrin Mohammadi and the rest of the Iranian people who have suffered tremendous hardship as a result of the actions of their government. The lawsuit, which was filed in federal court in the District of Columbia under the Alien Tort Claims Act, includes allegations of supporting terrorism, torture, assault and battery, and wrongful death. Nasrin's brother Akbar Mohammadi was a political prisoner of the regime for many years, where he was subjected to brutal interrogations, torture, and ultimately death, all because he believed in the right of freedom of speech and the right to peacefully assemble as part of the mass student protests of 1999. This historic lawsuit seeks the justice that has been denied Akbar and so many other Iranians, at the hands of a brutally repressive and autocratic regime led by the notorious Ayatollah Khamenei and President Ahmadinejad. VIEW COMPLAINT VIEW AMENDED ORDER Default entered against Ahmadinejad and Iran (12/9/2011) AMENDED COMPLAINT Mohammadi Trial Brief (4/30/2013) Memorandum on Damages (4/30/2013) Proposed Findings of Fact (4/30/2013) Motion to Amend (4/30/2013) Third Amended Complaint (4/30/2013)
OBAMA, BIDEN AND GUN CONTROL TASK FORCE SUED
(Washington, D.C., January 15, 2013). Larry Klayman, the founder of Freedom Watch, announced today that he and Freedom Watch have filed suit against President Barack Obama's and Vice President Joe Biden's Gun Control Task Force…(continue reading) View Complaint Gun control complaint against Obama expanded AMENDED COMPLAINT
Voeltz v. Obama – Florida ballot challenge
Appellant's Emergency Motion to Expedite Decision Concerning Appellant's Appeal Plaintiff's Reply In Support Of Expedited Motion For Rehearing Order Dismissing Complaint Motion for Temporary Injunction Motion for Rehearing Response to Notice of Applicability Opposition to Defendants' Motions to Dismiss FILING MTD with Exhibits The Secretary and Canvassing Commission?s alternative answer to complaint Notice of Applicability of 3 U.S.C. s. 5
Court orders secrets of Obamacare revealed
(Washington, D.C., July 17, 2012). Larry Klayman, the founder of Judicial Watch and now Freedom Watch (see www.freedomwatchusa.org), released this statement…(continue reading) VIEW MEMORANDUM ORDER
Freedom Watch sues OPEC for illegal price fixing and market division in artificially inflating price of crude oil
(May 7, 2012, Washington, D.C.). The public interest group Freedom Watch today filed a lawsuit in U.S. District Court for the District of Columbia charging the Organization of Petroleum Exporting Countries ("OPEC") with illegal price fixing and market division by artificially inflating crude oil prices…(continue reading) VIEW COMPLAINT
Freedom Watch files amicus brief with Supreme Court in support of Arizona in the controversial immigration enforcement case
(February 13, 2012, Washington, D.C.). Freedom Watch, and its founder, Larry Klayman, announce the filing of their amicus brief in support of the state of Arizona in the case of Arizona v. United States, which will decide on the constitutionality of Arizona's controversial SB1070 legislation (the Act)…(continue reading) VIEW AMICUS BRIEF
Klayman files amicus before Supreme Court demanding Kagan disqualification in Obamacare case
(January 6, 2012, Washington, D.C.). Freedom Watch and its founder, Larry Klayman, who also founded Judicial Watch, announced the filing of their amicus brief on behalf of the American people in the case of Florida v. Department of Health and Human Services, which will decide on the constitutionality of Obamacare ("the Act")…(continue reading) VIEW AMICUS BRIEF Motion Concerning Kagan Disqualification in Obamacare Supreme Court Case (1/30/2012)
Court Orders Access to Obamacare Secret Meetings — Klayman Scores Victory
WASHINGTON, Aug. 16, 2011 /Standard Newswire/ ? Larry Klayman, the founder of Judicial Watch and Freedom Watch, today announced that the U.S. District Court for District of Columbia (Honorable Richard Roberts), ruled that a he and others at Freedom Watch may, in principle, gain access to secret White House meetings with lobbyists in the healthcare and related industries over the President's so called Obamacare legislation, and learn whether there has been a change in the "composition" of the group of persons and entities the President and his advisers had been meeting with…(continue reading) VIEW COMPLAINT
WND defamation suit against Esquire Magazine
(Washington, D.C., June 28, 2011). WND.com will announce the filing of a major defamation lawsuit against Esquire Magazine on Wednesday, June 29th at 9:30 am in the National Press Club's Bloomberg Room…(continue reading) VIEW COMPLAINT
Larry Klayman v. Mark Zuckerberg and Facebook, Inc.
(Washington, D.C., March 31, 2011). Larry Klayman, the founder of Judicial Watch and Freedom Watch, and a U.S. Senate candidate in 2004, today filed suit against the "founder" of Facebook, Mark Zuckerberg and Facebook itself for their role in furthering a radical Palestinian page called "Third Intifada," which threatened Jews in particular with death. Mr. Klayman, who is of Jewish origin, is a prominent public interest advocate and as Chairman of Judicial Watch and now Freedom Watch has pursued court cases and other activities that involve radical Palestinians. He is also known to be a strong supporter of Israel, and has been called a "Zionist" publicly by radical Palestinians and other such Arabic interests. Mr. Klayman is thus a target of this call to kill Jews…(continue reading) VIEW COMPLAINT
Vincent Forras v. Feisal Abdul Rauf, et. al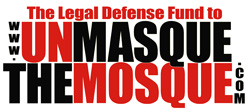 On September 10, 2010, Larry Klayman, founder of Judicial Watch and now Freedom Watch, filed a class action suit in the Supreme Court of New York in Manhattan on behalf of Vincent Forras, a courageous "First Responder" who was severely injured during his efforts to save innocent lives during September 11, 2001. Mr. Forras has brought suit for "nuisance," "intentional infliction of emotional distress," and "assault" against the Ground Zero Mosque and its terrorist-connected Imam, alleging the mosque represents a security threat and is intended to carry out continuing psychological warfare, that is terrorism, against the people of New York. VIEW COMPLAINT Affirmation in opposition to dismiss (1/5/2011) Notice of cross motion for sanctions or other appropriate relief against defendants and their counsel (1/5/2011) Motion to Dismiss – Memo of Law (10/7/2010) Motion to Dismiss – Notice of Motion and ALB Affirmation (10/7/2010) Verified Answer (10/6/2010)
Williams (and other AIG shareholders) v. AIG (and corporate directors) (Central District of California)
This class action lawsuit seeks the return of your taxpayer monies, doled out by the directors of AIG to pay big multi-million dollar bonuses as part of the Obama regime's bailout. The case also seeks damages for shareholder and other losses and seeks the removal of the crooked directors who created the biggest financial mess in American history, which will cost our children and grandchildren dearly in years ahead, by bankrupting our nation.
Guanipa (And Other Class Members) Against Hugo Chavez and Citgo (S. D. Florida)
The federal court class action seeks over $5 Billion USD in damages for crimes against humanity, terrorism and human rights abuses by Hugo Chavez, the terrorist, communist dictator of Venezuela. The oil company Citgo is joined as a defendant because it finances Chavez's worldwide quest to spread communism. Chavez has supported the Colombian FARC, a Marxist-Leninist group of terrorists, the Taliban, Hamas, Hezbollah, Middle Eastern Arabic terrorist states and others bent on destroying Judeo-Christian and western civilization and freedom. He is the single most dangerous communist ruler in the world today and Freedom Watch will bring him to justice in a Miami court for his crimes, not only to compensate his victims, but to set an example for the Obama adminstration that we cannot and should not do business with Hugo Chavez. The Obama-Clinton policy of appeasement is not what Freedom Watch has in mind in furthering freedom.
Freedom Watch v. OPEC
Originally filed in the U.S. District Court for the Southern District of Florida, this lawsuit charges the Organization of Petroleum Producing Nations (OPEC) with anticompetitive conduct such as price fixing, designed to raise the price of gasoline at the pump. Last fall, our Chairman, Larry Klayman, traveled to Vienna, Austria—the home of OPEC—to personally serve the complaint. News of the case made international headlines, as the importance of this legal initiative is obvious; if the price of oil increases due to the anticompetitive acts of the oil producing nations in the Middle East and Venezuela, our weakening economy could go into a tailspin, lessening our economic freedom. VIEW COMPLAINT
Freedom Watch v. U.S. Department of the Treasury and Federal Reserve Board
Filed just recently, after it was learned that the initial $350 billion dollars of bailout money authorized by the U.S. Congress and the Bush White House cannot be largely accounted for, this case takes on huge importance as the new Obama administration seeks to spend about another trillion dollars more on the so called bailout of our economy. It is clear that lobbyists and other political interests, greased with campaign contributions, bribes and other perks, will be the order of the day in having their corporate, labor and local and state government clients get their 'piece of the pie,' paid for by 'We the People.' This misuse of tax money and your hard earned revenues is a national disgrace. Indeed, it is well known even in liberal circles that Franklin Roosevelt's New Deal, credited by some with having taken our country out to the great depression, did not work. What actually pulled the country out of Depression was, ironically, World War II. By protecting our hard earned money, which should be spend on our families during these hard times, not given away to the 'friends' of our politicians, Freedom Watch is advancing your freedom. We will not rest until the crooks that are literally misusing, misappropriating and even stealing our money are held accountable and thrown in jail.
Stern v. Burkle and Bill and Hillary Clinton
Filed in New York City state court, this case was originally dismissed by a hack Clinton protecting judge and is now on appeal, hopefully for more sane jurists to overturn his politically tainted decisions. The case involves allegations that Ron Burkle, the L.A. billionaire and degenerate friend of the Clintons, set up a New York Post reporter, Jared Stern, who was writing negative stories about both Burkle and the Clintons. The defendants then tried to have Stern prosecuted for alleged extortion, but the federal authorities, finding that Stern had done nothing wrong, exonerated him. This all occurred, not coincidentally, as Hillary Clinton, the Bonnie of the Bonne and Clyde of American politics, was running for President. Stern then retained Freedom Watch and its Chairman Larry Klayman to fight back, but when they filed suit they drew a politically compromised and corrupt judge. Now, Freedom Watch is as bent on holding this judge accountable to the rule of law, as Burkle and the Clintons. This case, which is continuing, will be a bell weather in bringing justice not only for Jared Stern, but to hold the corrupt justice system accountable for judges such as this one. Freedom Watch will not rest until there is justice. VIEW COMPLAINT
Alexander v. FBI, Hillary Clinton, et. Al
This case, filed almost twelve years ago, before the U.S. District Court for the District of Columbia, involved Hillary Clinton and other Clinton operatives, during Bill Clinton's presidency, obtaining FBI files on perceived adversaries to use to intimidate, smear and destroy these adversaries. The case generated much publicity when our Chairman ran Judicial Watch, resulting in many videotaped depositions of Clinton White House officials, and an obstruction of justice trial over missing emails, that were believed to be incriminating. After George W. Bush won the presidency the Republican judge appeared to have lost interest and the case sat for eight years. It is still active however and to this day Hillary Clinton needs to be deposed, as she is the key defendant and mastermind of this scandal which became known as 'Filegate.' Freedom Watch, which represents a key plaintiff, Joseph Cate, intends to push this case, particularly since Hillary Clinton got a free ride by Republicans during her Senate confirmation hearings leading to her becoming President Obama's Secretary of State. Freedom Watch protested and filed ethics complaints against the Senate Foreign Relations Committee members for dereliction of their duties toward the American people in not properly investigating the known corruption of one of their own at the time, Senator Hillary Clinton.
Freedom Watch Senate Ethics Complaint
Described in paragraph 5 above, this complaint goes to the heart of why the Republican Party has become a laughing stock to even its own members. The Democrats, on other hand, are not laughing, but pleased that Hillary Clinton is now in control of our foreign policy. The only problem is that the failure to hold the Clintons accountable is no laughing matter for the good of the nation and our freedom. Freedom Watch will work tirelessly to hold the Clintons accountable and other corrupt politicians.
Brand v. Florida Department of Children and Famlies (DCF)
Filed in Jacksonville, Florida, against the DCF, the case involves the death of nine year old Ricky Brand, who had bone cancer. His parents, Christians, simply wanted to care for him to his last dying day and they and Ricky prayed for a miracle. The State of Florida, however, forced a large dose of painkillers down the throat of Ricky under threat to the parents that he would be removed from the home if they did not comply. The State treated the parents, who are simple Christians, as if they were religious fanatics. As a result of the State's actions, little Ricky died prematurely in his parents arms. But if this was not enough, the State then locked the parents out of the house as if it were a crime scene. This case is very important not only in the memory of little Ricky, but because it underscores the heavy handedness of government in grossly violating not only parental and religious rights, but human rights. This case serves as a stark reminder of why President Ronald Reagan used to often say that the scariest words in the English language are: 'Hi, I'm here from the government and I am here to help you!' During his tenure as Florida's governor, Jeb Bush tried to reform DCF, which has killed, abandoned and abused many children. While Bush did a relatively good job as governor, unlike his brother as president, he did not succeed in this task. DCF in Florida and elsewhere is a threat to society, the way these agencies have been administered. It is part of the corrupt family law system and Freedom Watch will work tirelessly to bring freedom to families from government abuse in their lives.
Ferrari Conservatorship
This is a case in the San Francisco Bay area over the bilking of a million dollar estate by family lawyers, judges, conservators and others—all who fed at the trough of a dying millionaires to the detriment of her and her family. The case, which will soon be filed, will be for racketeering, wrongful death, civil theft and other torts. Freedom Watch will bring the case to help reform the cesspool known as the family law system. Freedom Watch also intends to be active not only protecting the rights of the elderly, but of children—who are also compromised by a corrupt family law system. This abridgement of our freedoms to be free from the myriad of 'cockroaches' in the family law bar is one of our number one priorities to preserve freedom in our great nation. Family lawyers, judges, conservators, guardians, psychological evaluators are, as a whole (there are very few good ones), regrettably the lowest form of legal life in our nation and they do great harm to the fabric of our society by putting their interests ahead of the children and families they are supposed to help and protect.
The Clinton Library
Freedom Watch has many public records requests, which will soon ripen into court cases, to uncover the corruption of the Clintons in shaking down Middle Eastern other foreign interests to fund the Clinton Library. As one 'good favor' begets another, Hillary Clinton as Secretary of State will likely continue the shake down of foreign interests, as she did during her husband's administration, with the Chinagate scandal, where monies from the communist nation were solicited and taken to help reelect Bill Clinton to the Presidency as the time. Freedom Watch will protect our freedom from foreign bribery by uncovering the truth about Bill and Hillary Clinton's activities during the 1990s and keep track of their actions, and when necessary bring cases, of Hillary Clinton and the rest of the Clinton crooks who have returned and are now part of the Obama administration.
Republican cases
The bankruptcy of the Republican Party is self evident after the 2008 elections. It is bereft of leaders, ideas, and principles. It lost badly because it became not only as corrupt as the Democrats, but even more incompetent than the Clintons. We have been left with the worst economic crisis since the Great Depression, and our former president continued to declare until nearly the very end that all was well. Look for more Republican blundering, waste and corruption as the Party lurches to new leadership and Freedom Watch will be there to insure that both parties play by the rule of law. Just in the last days, Republicans in Congress have approved the largest government wasteful bailout in American history—all taxpayer money to the tune of over one trillion dollars.
NOTE: If you know of a case or issue that Freedom Watch should investigate to preserve our freedom, please email Larry Klayman at leklayman@yahoo.com with suggested new cases.