Arpaio/Klayman file amicus brief in Texas case on Obama executive orders on amnesty for illegal aliens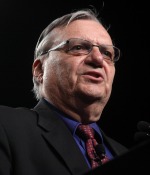 (Brownsville, TX., January 21, 2015). Today, Sheriff Joe Arpaio, through his counsel Larry Klayman, filed an amicus brief or "friend of the court" brief in the case now underway in the U.S. District Court for the Southern District of Texas, arguing that an earlier ruling in his case styled 1:14-cv-01966 before the U.S. District Court for the District of Columbia should not be used as precedent, as the lower court Judge Beryl Howell, an Obama appointee, issued a grossly flawed decision denying a motion for preliminary injunction. That decision, dated December 23, 2014, is now on expedited appeal before the U.S. Court of Appeals for the District of Columbia Circuit.
The Obama Justice Department is relying on Judge Howell's decision in seeking to have a Texas court deny a similar motion for preliminary injunction filed by Texas and 23 other states. Howell's flawed decision ignores the harm to Arpaio's Sheriff's office – which is virtually identical to the harm caused to the 24 other states – that is being and will be caused further by the full implementation of President Obama's executive orders effectively granting amnesty to about 5 million illegal aliens. The executive orders, absent preliminary injunctions, are currently scheduled to go into full effect on February 19, 2015. Howell's grossly erroneous decision also abdicates judicial authority to adjudicate constitutional disputes between the executive and legislative branches of government in this context, as she simply calls the dispute a political one.
Klayman and Arpaio issued this short statement in filing their amicus brief:
"Judge Howell's decision must not be allowed to influence the Texas court. Notwithstanding our expedited appeal to the D.C. Circuit, we will do everything to turn back Obama's illegal and unconstitutional amnesty, including going all the way to the U.S. Supreme Court if necessary. The American people deserve not to be railroaded by a president who knows no constitutional bounds and who does not adhere to the rule of law, particularly when it causes harm to ordinary Arizonans and other Americans by opening the door to illegal alien criminals not being deported under the current law. It instead increases the cost to legitimate law enforcement that is now forced to pay for it."
To view the amicus brief, go to
www.freedomwatchusa.org
and for more information contact Freedom Watch at (424) 274-2579 or daj1421822@gmail.com
Attached:

150121-AmicusBriefMultiStateLitigationasFiled.pdf
---
URGENT: Please Sign These Petitions to Remove Mueller and Sessions and to Have Klayman Appointed as Special Counsel to Investigate the Clintons and Finally Bring Criminal Charges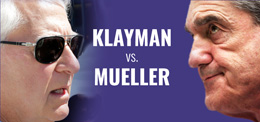 Sign Our Petition to Remove Robert Mueller as Special Counsel
We the People Call On President Trump to
Remove Robert Mueller
as Special Counsel and to Appoint
Larry Klayman
to Investigate the Clinton Email, Uranium One, and Fusion GPS Scandals! We Also Support Freedom Watch's
Lawsuit to Remove Mueller
Sign Now!
---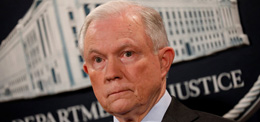 Sign Our Petition to Remove Jeff Sessions as U.S. Attorney General
We the People Call on President Trump to
Remove Jeff Sessions as Attorney General
and Replace Him With a Competent Attorney Who Has the Guts to Prosecute Hillary Clinton, James Comey, Robert Mueller, and Others That Were Part of the Corrupt, Even Treasonous, Obama Administration and Hold Them Accountable for Their Crimes!
Sessions'
Incompetence
and "
Disgraceful
" Dereliction of Duty Regarding His Inaction on Fusion GPS, the Phony Steele Dossier, and the Illegal and Unconstitutional Wiretapping of the President and His Associates Disqualify Him From the Office of Attorney General. We Demand He Resign or Be Removed!
Sign Now!

Your help is urgently needed!
Support our cause and join our fight!