Court Orders Access to Obamacare Secret Meetings -- Klayman Scores Victory in Lawsuit Before DC Federal Court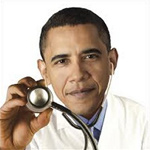 Contact: Larry Klayman, 310-595-0800, leklayman@yahoo.com
WASHINGTON, Aug. 16, 2011 /
Standard Newswire
/ — Larry Klayman, the founder of Judicial Watch and Freedom Watch, today announced that the U.S. District Court for District of Columbia (Honorable Richard Roberts), ruled that a he and others at Freedom Watch may, in principle, gain access to secret White House meetings with lobbyists in the healthcare and related industries over the President's so called Obamacare legislation, and learn whether there has been a change in the "composition" of the group of persons and entities the President and his advisers had been meeting with. Previously, in the months leading up to the controversial Obamacare legislation, the President and his staff had met secretly with lobbyists from Planned Parenthood, the U.S. Chamber of Commerce and a host of other special interests seeking to influence the White House and the Democratic Party to craft the bill to their liking.
While parts of the case were brought under the Federal Advisory Committee Act, the same law that Klayman years earlier had used to try to pry information from the Cheney Energy Task Force under the Bush administration — which case eventually landed in the U.S. Supreme Court — Judge Roberts made his decision on other grounds, which involved so called mandamus proceedings.
Judge Roberts gave the parties until September 26, 2011, to advise the court whether President Obama and his colleagues were still meeting with healthcare lobbyists and whether the case may be moot if they are not.
In this regard Klayman stated: "Clearly, whatever the White House tells the court will be carefully scrutinized, as it is more than likely that they are still meeting and consulting with lobbyists given the complexity, controversial nature, and political ramifications of its implementation — particularly during a year leading up to the 2012 presidential and congressional elections. Too much is at stake for this not to be occurring. Its just a shame and an affront to the American people that a president who proclaimed that he wanted more transparency in government has chosen to fight tooth and nail to keep his communications with lobbyists secret. This ruling is a huge victory for the American people's right to know what their government is doing behind closed doors. In the current economic climate, where Obamacare will prove to be a huge cost to the nation as it faces more economic peril and deprivation, this case takes on huge significance."
A copy of the court's decision can be found
here
.
For an interview or more information call 310 595 0800 or email leklayman@yahoo.com.
---
URGENT: Please Sign These Petitions to Remove Mueller and Sessions and to Have Klayman Appointed as Special Counsel to Investigate the Clintons and Finally Bring Criminal Charges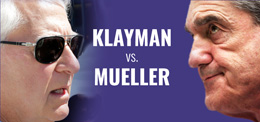 Sign Our Petition to Remove Robert Mueller as Special Counsel
We the People Call On President Trump to
Remove Robert Mueller
as Special Counsel and to Appoint
Larry Klayman
to Investigate the Clinton Email, Uranium One, and Fusion GPS Scandals! We Also Support Freedom Watch's
Lawsuit to Remove Mueller
Sign Now!
---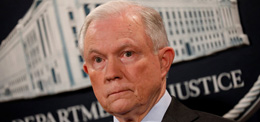 Sign Our Petition to Remove Jeff Sessions as U.S. Attorney General
We the People Call on President Trump to
Remove Jeff Sessions as Attorney General
and Replace Him With a Competent Attorney Who Has the Guts to Prosecute Hillary Clinton, James Comey, Robert Mueller, and Others That Were Part of the Corrupt, Even Treasonous, Obama Administration and Hold Them Accountable for Their Crimes!
Sessions'
Incompetence
and "
Disgraceful
" Dereliction of Duty Regarding His Inaction on Fusion GPS, the Phony Steele Dossier, and the Illegal and Unconstitutional Wiretapping of the President and His Associates Disqualify Him From the Office of Attorney General. We Demand He Resign or Be Removed!
Sign Now!

Your help is urgently needed!
Support our cause and join our fight!