Karzai sued over killing of Navy SEALs and other special ops servicemen
Charge RICO Conspiracy to Kill Heroes of Navy SEALs and Other Special Ops In Retaliation For Killing of Bin Laden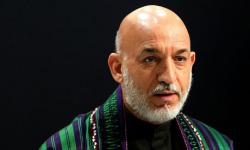 (Washington, D.C., March 19, 2014). Today, Larry Klayman, a former federal Justice Department prosecutor and founder of Judicial Watch and now Freedom Watch (
www.freedomwatchusa.org
), announced the filing of a lawsuit (1:14-cv-00435) before the U.S. District Court for the District of Columbia, charging Afghan President Hamid Karzai, his Afghan government, in concert with the terrorist group the Taliban and the terrorist designated country the Islamic Republic of Iran, with conspiring to shoot down a Chinook helicopter that carried 17 Navy SEALs, 5 special ops servicemen, 5 National Guardsmen and 3 Air Force members, on a mission code named Extortion 17. The deaths of members of Navy SEAL Team VI were quite a trophy given their heroic actions in killing master Al Qaeda terrorist and the man behind 9/11, Osama Bin Laden.
Klayman and Freedom Watch, who are representing some of the families of the fallen heroes aboard Extortion 17, issued the following statement upon filing suit:
"This case is not only intended to bring justice and thus closure to this tragedy, but to use the discovery process in court to answer many ignored questions about the causes of the crash. Thus far, the Obama administration has stonewalled the families and Congressional Committees investigating the deaths of these valiant heroes.
It comes as no surprise that Afghan President Karzai, based on all available evidence, was likely the ringleader who sold out the Navy SEALs and other servicemen. He is one of the most ruthless heads of state on the world stage today. Having likely been bribed, he has already met privately with terrorist groups and released hardened terrorist criminals in order to appease the Taliban, with whom he has been negotiating behind the back of the United States. As for Iran, it pays bounties on the heads of dead U.S. servicemen in Afghanistan and elsewhere, and is a staunch ally of the Taliban.
The families which I represent will not rest until justice is done."
For more information, contact Freedom Watch at daj142182@gmail.com or (424) 274-2579.
Attached:

140318-Filed SEALS Complaint.pdf
---
URGENT: Please Sign These Petitions to Remove Mueller and Sessions and to Have Klayman Appointed as Special Counsel to Investigate the Clintons and Finally Bring Criminal Charges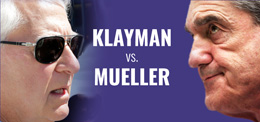 Sign Our Petition to Remove Robert Mueller as Special Counsel
We the People Call On President Trump to
Remove Robert Mueller
as Special Counsel and to Appoint
Larry Klayman
to Investigate the Clinton Email, Uranium One, and Fusion GPS Scandals! We Also Support Freedom Watch's
Lawsuit to Remove Mueller
Sign Now!
---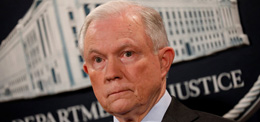 Sign Our Petition to Remove Jeff Sessions as U.S. Attorney General
We the People Call on President Trump to
Remove Jeff Sessions as Attorney General
and Replace Him With a Competent Attorney Who Has the Guts to Prosecute Hillary Clinton, James Comey, Robert Mueller, and Others That Were Part of the Corrupt, Even Treasonous, Obama Administration and Hold Them Accountable for Their Crimes!
Sessions'
Incompetence
and "
Disgraceful
" Dereliction of Duty Regarding His Inaction on Fusion GPS, the Phony Steele Dossier, and the Illegal and Unconstitutional Wiretapping of the President and His Associates Disqualify Him From the Office of Attorney General. We Demand He Resign or Be Removed!
Sign Now!

Your help is urgently needed!
Support our cause and join our fight!