Court orders secrets of Obamacare revealed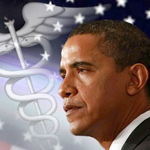 Federal Lawsuit Is The Last Remaining Court Challenge to Obamacare
(Washington, D.C., July 17, 2012). Larry Klayman, the founder of Judicial Watch and now Freedom Watch (see
www.freedomwatchusa.org
), released this statement:
"Last Friday, Judge Richard Roberts of the U.S. District Court for the District of Columbia ordered President Barack Obama to reveal under oath the specifics of his secret meetings with health care lobbyists such as PHARMA, Planned Parenthood, the U.S. Chamber of Commerce and others that lead up to the passage of "Obamacare," or else submit to discovery depositions and document production in that my group filed a few years ago. The judge's order is courageous, particularly since he was appointed to the federal bench by Democrat President Bill Clinton, showing that some integrity still remains on the federal bench despite the politics of Obamacare and our comprised and partisan judicial system in general.
Now that the Supreme Court has upheld the constitutionality of Obamacare and Congress is considering repealing or amending it, Judge Robert's decision is crucial for the American people to know what went on behind closed doors, including any lobbyist commitments to pay campaign contributions to the Obama reelection campaign, in order to fully understand and remedy Obamacare, which many feel will seriously harm the economy if put into effect as is during these times of deep economic crisis."
For a copy of Judge Robert's decision, go to
www.freedomwatchusa.org
or Pacer with regard to the case styled Freedom Watch v. Obama et. al, Civil Action No. 09-2398 (U.S. District Court for the District of Columbia). For an interview with Mr. Klayman contact 310 595 5317 or email leklayman@yahoo.com.
CLICK TO VIEW MEMORANDUM ORDER
---
URGENT: Please Sign These Petitions to Remove Mueller and Sessions and to Have Klayman Appointed as Special Counsel to Investigate the Clintons and Finally Bring Criminal Charges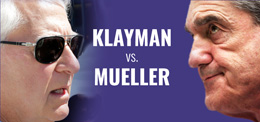 Sign Our Petition to Remove Robert Mueller as Special Counsel
We the People Call On President Trump to
Remove Robert Mueller
as Special Counsel and to Appoint
Larry Klayman
to Investigate the Clinton Email, Uranium One, and Fusion GPS Scandals! We Also Support Freedom Watch's
Lawsuit to Remove Mueller
Sign Now!
---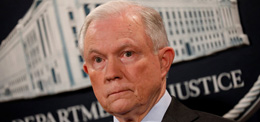 Sign Our Petition to Remove Jeff Sessions as U.S. Attorney General
We the People Call on President Trump to
Remove Jeff Sessions as Attorney General
and Replace Him With a Competent Attorney Who Has the Guts to Prosecute Hillary Clinton, James Comey, Robert Mueller, and Others That Were Part of the Corrupt, Even Treasonous, Obama Administration and Hold Them Accountable for Their Crimes!
Sessions'
Incompetence
and "
Disgraceful
" Dereliction of Duty Regarding His Inaction on Fusion GPS, the Phony Steele Dossier, and the Illegal and Unconstitutional Wiretapping of the President and His Associates Disqualify Him From the Office of Attorney General. We Demand He Resign or Be Removed!
Sign Now!

Your help is urgently needed!
Support our cause and join our fight!