Facebook and Zuckerberg sued for $1 billion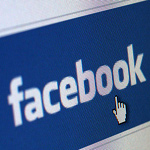 Judicial and Freedom Watch Founder Alleges Misuse of "Social Network" In Threatening Jews with Death For Profit
(Washington, D.C., March 31, 2011). Larry Klayman, the founder of Judicial Watch and Freedom Watch, and a U.S. Senate candidate in 2004, today filed suit against the "founder" of Facebook, Mark Zuckerberg and Facebook itself for their role in furthering a radical Palestinian page called "Third Intifada," which threatened Jews in particular with death. Mr. Klayman, who is of Jewish origin, is a prominent public interest advocate and as Chairman of Judicial Watch and now Freedom Watch has pursued court cases and other activities that involve radical Palestinians. He is also known to be a strong supporter of Israel, and has been called a "Zionist" publicly by radical Palestinians and other such Arabic interests. Mr. Klayman is thus a target of this call to kill Jews.
Over the course of the last week, Defendants were asked to take this Third Intifada and related sites down, but refused. Only in the last few days did they do so, after increased pressure was exerted by the Israeli government.
However, the damage had already been done and it is believed that this and other pages will soon reappear on Facebook.
As alleged in the complaint, one can explain the initial refusal to take down the page as an effort by the Zuckerberg and Facebook to increase the social network's net worth based on viewership and use. It is not in dispute that Facebook has profited handsomely by the turmoil in the Middle East.
The complaint alleges assault and negligence, including willful and wanton conduct, gross negligence and recklessness on the part of the Defendants, as it has put Mr. Klayman's life at risk, as well as other similarly situated Jews who are prominent public figures and otherwise. The complaint reserves the right to be amended into a class action suit and prays for compensatory and punitive damages in excess of $1 Billion Dollars.
"While Facebook has accomplished a lot of good, it can, as in this instance, be used for nefarious and evil purposes. Defendants Zuckerberg's and Facebook's callous and greedy actions in not taking down the page, but willfully allowing it to stay up for many days, has caused huge damage, for which they must be held accountable, so as to prevent this from ever happening again. They must be not only enjoined but also hit in their purse, which is where they understand matters best. Apparently, the ethically compromised Zuckerberg has no conscience or sense of right or wrong, as depicted recently in the award winning film "Social Network."
The complaint can be found at
www.freedomwatchusa.org
. Or contact leklayman@yahoo.com for a copy or to set up an interview with Mr. Klayman.
---
URGENT: Please Sign These Petitions to Remove Mueller and Sessions and to Have Klayman Appointed as Special Counsel to Investigate the Clintons and Finally Bring Criminal Charges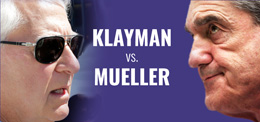 Sign Our Petition to Remove Robert Mueller as Special Counsel
We the People Call On President Trump to
Remove Robert Mueller
as Special Counsel and to Appoint
Larry Klayman
to Investigate the Clinton Email, Uranium One, and Fusion GPS Scandals! We Also Support Freedom Watch's
Lawsuit to Remove Mueller
Sign Now!
---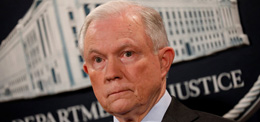 Sign Our Petition to Remove Jeff Sessions as U.S. Attorney General
We the People Call on President Trump to
Remove Jeff Sessions as Attorney General
and Replace Him With a Competent Attorney Who Has the Guts to Prosecute Hillary Clinton, James Comey, Robert Mueller, and Others That Were Part of the Corrupt, Even Treasonous, Obama Administration and Hold Them Accountable for Their Crimes!
Sessions'
Incompetence
and "
Disgraceful
" Dereliction of Duty Regarding His Inaction on Fusion GPS, the Phony Steele Dossier, and the Illegal and Unconstitutional Wiretapping of the President and His Associates Disqualify Him From the Office of Attorney General. We Demand He Resign or Be Removed!
Sign Now!

Your help is urgently needed!
Support our cause and join our fight!