Sheriff Joe Arpaio sues Obama over immigration executive order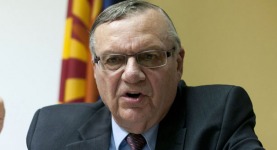 (Washington, D.C., November 20, 2014) Today, in response to the executive order President Barack Obama has signed effectively granting amnesty to about a half of the illegal aliens currently in this country, Sheriff Joe Arpaio of Maricopa County, Arizona filed a lawsuit to enjoin this unconstitutional act. This lawsuit can be found at
www.freedomwatchusa.org
.
Sheriff Arpaio's lawyer is Larry Klayman of Freedom Watch, former federal prosecutor and founder of both Judicial Watch and Freedom Watch. Mr. Klayman recently succeeded in obtaining a preliminary injunction against the National Security Agency for having unconstitutionally accessed the telephonic metadata of nearly all American citizens.
See Klayman v. Obama, et al
(Civil Action No. 13-cv-851), filed in the U.S. District Court for the District of Columbia.
Upon filing the complaint, which is styled Arpaio v. Obama, et al. before the U.S. District Court for the District of Columbia (Civil Action No. 14-cv-1966), Sheriff Arpaio issued this statement:
"This unconstitutional act by the President will have a serious detrimental impact on my caring out the duties and responsibilities for which I am encharged as Sheriff. Specifically, it will severely strain our resources, both in manpower and financially, necessary to protect the citizens I was elected to serve. For instance, among the many negative affects of this executive order, will be the increased release of criminal aliens back onto streets of Maricopa County, Arizona, and the rest of the nation.

I am not seeking to myself enforce the immigration laws as this is the province of the federal government. Rather, I am seeking to have the President and the other defendants obey the U.S. Constitution, which prevents this executive order from having been issued in the first place. This unconstitutional act must be enjoined by a court of law on behalf of not just myself, but all of the American people."

For more information or an interview, contact daj142182@gmail.com or call (424) 274-2579.
Attached:

141120-Arpaio Complaint with Exhibits.pdf
---
URGENT: Please Sign These Petitions to Remove Mueller and Sessions and to Have Klayman Appointed as Special Counsel to Investigate the Clintons and Finally Bring Criminal Charges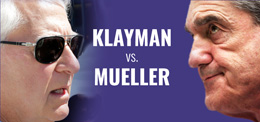 Sign Our Petition to Remove Robert Mueller as Special Counsel
We the People Call On President Trump to
Remove Robert Mueller
as Special Counsel and to Appoint
Larry Klayman
to Investigate the Clinton Email, Uranium One, and Fusion GPS Scandals! We Also Support Freedom Watch's
Lawsuit to Remove Mueller
Sign Now!
---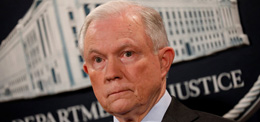 Sign Our Petition to Remove Jeff Sessions as U.S. Attorney General
We the People Call on President Trump to
Remove Jeff Sessions as Attorney General
and Replace Him With a Competent Attorney Who Has the Guts to Prosecute Hillary Clinton, James Comey, Robert Mueller, and Others That Were Part of the Corrupt, Even Treasonous, Obama Administration and Hold Them Accountable for Their Crimes!
Sessions'
Incompetence
and "
Disgraceful
" Dereliction of Duty Regarding His Inaction on Fusion GPS, the Phony Steele Dossier, and the Illegal and Unconstitutional Wiretapping of the President and His Associates Disqualify Him From the Office of Attorney General. We Demand He Resign or Be Removed!
Sign Now!

Your help is urgently needed!
Support our cause and join our fight!