Was Justice Scalia Assassinated By Leftist Forces Tied To The Obama Administration?
Freedom Watch Has Launched An Investigation
News Articles
Supreme Court Justice Scalia Was Murdered!
http://www.nationalenquirer.com/celebrity/antonin-scalia-dead-murder-conspiracy-national-enquirer/
Texas judge defends decision not to order autopsy for Justice Scalia
https://www.washingtonpost.com/news/post-nation/wp/2016/02/16/texas-judge-defends-decision-not-to-order-autopsy-for-justice-scalia/?utm_term=.d0131c0cebfd
Scalia's death and lack of an autopsy bring out the conspiracy theorists
http://www.latimes.com/nation/la-na-scalia-conspiracy-20160217-story.html
Skipping Scalia autopsy spawns conspiracy theories
http://www.cnn.com/2016/02/16/politics/antonin-scalia-autopsy-death-conspiracy-theories/
Scalia Autopsy Decision Divides Pathologists
https://www.nytimes.com/2016/02/21/health/antonin-scalia-autopsy.html?_r=1
Support the work of Freedom Watch.
Please give a donation today!
---
URGENT: Please Sign These Petitions to Remove Mueller and Sessions and to Have Klayman Appointed as Special Counsel to Investigate the Clintons and Finally Bring Criminal Charges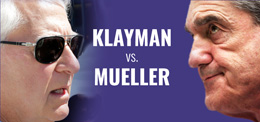 Sign Our Petition to Remove Robert Mueller as Special Counsel
We the People Call On President Trump to
Remove Robert Mueller
as Special Counsel and to Appoint
Larry Klayman
to Investigate the Clinton Email, Uranium One, and Fusion GPS Scandals! We Also Support Freedom Watch's
Lawsuit to Remove Mueller
Sign Now!
---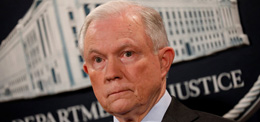 Sign Our Petition to Remove Jeff Sessions as U.S. Attorney General
We the People Call on President Trump to
Remove Jeff Sessions as Attorney General
and Replace Him With a Competent Attorney Who Has the Guts to Prosecute Hillary Clinton, James Comey, Robert Mueller, and Others That Were Part of the Corrupt, Even Treasonous, Obama Administration and Hold Them Accountable for Their Crimes!
Sessions'
Incompetence
and "
Disgraceful
" Dereliction of Duty Regarding His Inaction on Fusion GPS, the Phony Steele Dossier, and the Illegal and Unconstitutional Wiretapping of the President and His Associates Disqualify Him From the Office of Attorney General. We Demand He Resign or Be Removed!
Sign Now!

Your help is urgently needed!
Support our cause and join our fight!