Larry Klayman Sues to Halt Iran Nuclear Treaty for "Unconstitutional" Ratification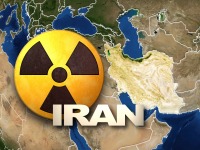 (Palm Beach, Florida, July 23, 2015) – A lawsuit by Larry Klayman of Freedom Watch seeks to block Barack Obama's dangerous treaty with Iran from being unconstitutionally ratified through a Congressional law that surrendered power to Obama. The lawsuit by Florida citizen Klayman names his U.S. Senators Marco Rubio and Bill Nelson and Congressman Patrick Murphy, who all voted for the bill, and Obama who signed it into law. These representatives acted in disregard of their obligations to uphold the U.S. Constitution. Rubio is even raising money opposing the treaty although he voted for the bill that makes it possible.
The lawsuit in the U.S. District Court for the Southern District of Florida (Case No. 9:15-cv-81023) is posted at
www.FreedomWatchUSA.org
. Article II, Section 2, Paragraph 2, of the U.S. Constitution empowers a president to make a treaty only if two-thirds of the U.S. Senate votes to ratify it. A president is delegated no other power in the Constitution, outside that procedure, to make any other form of international agreement.
But the "Iran Nuclear Agreement Review Act" ("INARA") signed on May 22, 2015, violates the Constitution by changing the method for ratifying treaties, who ratifies treaties, and the minimum vote required. INARA automatically ratifies Obama's Iran treaty if Congress does not act and creates new timetables. INARA requires both houses to agree on a "joint resolution of disapproval" rather than two-thirds of the Senate to ratify. INARA, though unclear, appears to give the President veto power over a "joint resolution," thereby requiring three-quarters of both houses to override Obama's veto.
The Defendants gave away the carefully-crafted protections of the U.S. Constitution meant to preserve the liberties and "provide for the common defense" of American citizens. Obama's Iran treaty will release $150 billion in assets frozen after Iran's acts of war in 1979 and repeatedly thereafter. INARA removes restrictions on oil sales and business. Iran will be flush with cash that will finance terrorism against the United States, Europe, and Israel and finance unrestricted development of nuclear weapons.
This agreement will existentially endanger not only Israel but Europe and the United States. Moreover, only a few years ago, the Iranian people almost overthrew Iran's totalitarian government. Removing the economic pressures of sanctions frustrates the hopes of the Iranian people for freedom and democracy.
For more information, contact daj142182@gmail.com or (424) 274 2579.
View Complaint
https://www.freedomwatchusa.org/pdf/150723-ComplaintIranNuclearAgreementAct-Rev12.pdf
Attached:

150723-ComplaintIranNuclearAgreementAct-Rev12.pdf
---
URGENT: Please Sign These Petitions to Remove Mueller and Sessions and to Have Klayman Appointed as Special Counsel to Investigate the Clintons and Finally Bring Criminal Charges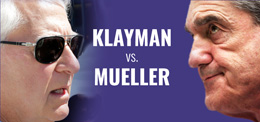 Sign Our Petition to Remove Robert Mueller as Special Counsel
We the People Call On President Trump to
Remove Robert Mueller
as Special Counsel and to Appoint
Larry Klayman
to Investigate the Clinton Email, Uranium One, and Fusion GPS Scandals! We Also Support Freedom Watch's
Lawsuit to Remove Mueller
Sign Now!
---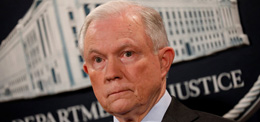 Sign Our Petition to Remove Jeff Sessions as U.S. Attorney General
We the People Call on President Trump to
Remove Jeff Sessions as Attorney General
and Replace Him With a Competent Attorney Who Has the Guts to Prosecute Hillary Clinton, James Comey, Robert Mueller, and Others That Were Part of the Corrupt, Even Treasonous, Obama Administration and Hold Them Accountable for Their Crimes!
Sessions'
Incompetence
and "
Disgraceful
" Dereliction of Duty Regarding His Inaction on Fusion GPS, the Phony Steele Dossier, and the Illegal and Unconstitutional Wiretapping of the President and His Associates Disqualify Him From the Office of Attorney General. We Demand He Resign or Be Removed!
Sign Now!

Your help is urgently needed!
Support our cause and join our fight!