As Special Counsel Klayman Must Also Investigate Former FBI Directors Mueller's and Comey's Obstruction of Justice in Covering Up Uranium One, Wiretapping and Other Clinton-Obama-FBI Scandals!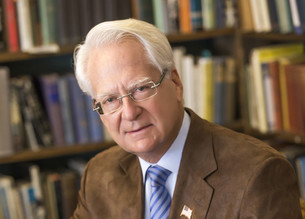 By Larry Klayman
WND
November 4, 2017
You know me as the only lawyer ever to have a court of law rule that former President Bill Clinton committed a crime. This ruling was by a courageous U.S. District Court judge, Royce Lamberth, over Clinton's violation of the privacy rights of an intern he assaulted and sexually abused in the Oval Office.
But today we face a much greater threat and crimes by the Clintons and the administration of former President Barack Hussein Obama. Obama, along with the Clintons, have committed the real Russian collusion scandal, one that involves racketeering and bribery cash flowing into their coffers from "communists" to acquire illegally over 20 percent of America's strategic uranium reserves, seriously endangering our national security. Uranium is the fuel for atomic reactors and nuclear bombs! Uranium is also used to power medical devices for radiation therapy for cancer patients.