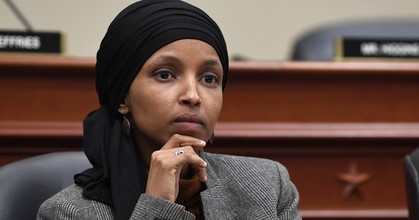 Washington Examiner
June 13, 2019
People don't like to discuss their personal lives in public, much less when multiple divorces and children are involved. Even in public life, there ought to remain a reasonable amount of privacy when it comes to a purely intimate matter. But red flags about the two or three marriages of Rep. Ilhan Omar, D-Minn., have now produced evidence of lawbreaking.
It's time to start asking questions.
The first question of public interest is whether Omar violated federal tax law. In 2014 and 2015, she filed her taxes jointly with a man named Ahmed Hirsi. She was legally married to another man, Ahmed Nur Said Elmi, at the time.
COMPLAINT FOR WRIT OF MANDAMUS TO ORDER U.S. DEPARTMENT OF HOMELAND SECURITY TO COMMENCE INVESTIGATION OF REP. ILHAN OMAR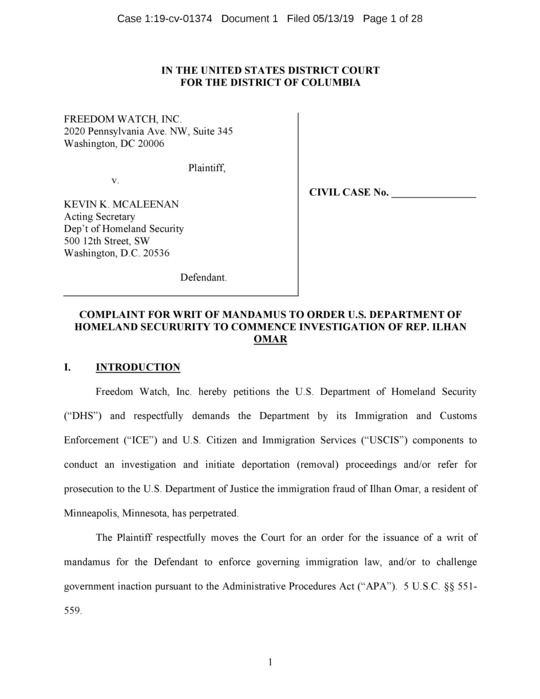 PETITION TO COMMENCE DEPORTATION PROCEEDINGS FOR REMOVAL FROM THE UNITED STATES AND/OR PROSECUTION OF ILHAN OMAR