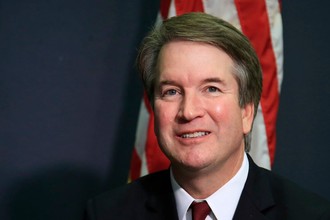 By Post Opinions Staff
Washington Post
September 7, 2018
Ahead of Judge Brett M. Kavanaugh's Supreme Court confirmation hearings next week, The Post asked legal scholars to identify an opinion that best illustrates his judicial philosophy. Here's what they had to say:
Abortion rights and executive power
Before his nomination to the Supreme Court, Kavanaugh's most prominent moment during the Trump presidency was his role in Garza v. Hargan, a case involving an undocumented teenager who was blocked by the federal government from receiving an abortion. The case brings together two of the elements in Kavanaugh's jurisprudence that have most concerned those opposed to his nomination: his view on Roe v. Wade and his deference to executive power.