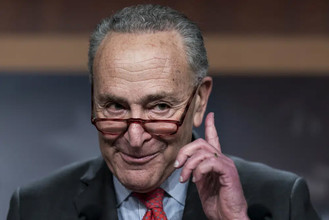 AP NEWS
December 8, 2022
WASHINGTON (AP) — For Senate Democrats, an oh-so-slim 51-49 majority never sounded so good.
Sen. Raphael Warnock's victory in swing-state Georgia gives Democrats a welcome "lift," Senate Majority Leader Chuck Schumer said Wednesday at the Capitol — newly confident of sidelining Trump-inspired Republicans in Congress and reaching across the aisle to other GOP lawmakers to deliver on bipartisan priorities with President Joe Biden.
"If we can get some bipartisan things done, it will of course be better for the country. And it will be better for the Republican Party," he said.