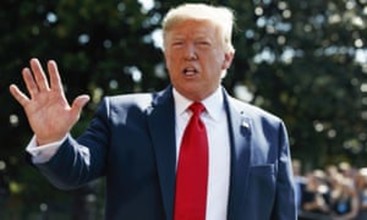 By Brian Freeman
Newsmax
December 9, 2019
President Donald Trump lashed out at Fox News in a tweet on Sunday for giving air time to Democrats to discuss the impeachment inquiry.
"Don't get why @FoxNews puts losers on like @RepSwalwell (who got ZERO as presidential candidate before quitting), Pramila Jayapal, David Cicilline and others who are Radical Left Haters?" Trump wrote. "The Dems wouldn't let @FoxNews get near their bad ratings debates, yet Fox panders. Pathetic!"
This is the latest in a series of criticism the president has had against Fox News for its coverage of the impeachment process.