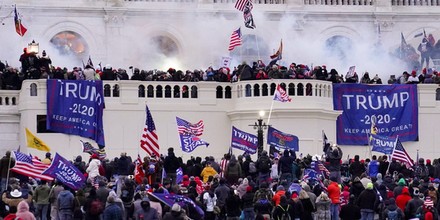 By Erin Snodgrass
Business Insider
October 26, 2021
A federal judge is blaming unrepentant Capitol riot defendants for the recent influx of threats targeted toward justices overseeing January 6 cases.
During a Friday sentencing hearing for Lori and Thomas Vinson, DC District Judge Reggie Walton slammed the ongoing propagation of former President Donald Trump's election lies, saying Capitol riot defendants who are standing by their actions have spurred others who believe the election was "stolen" to harass the dozen or so judges who are overseeing the hundreds of January 6 cases.
"As judges, we're getting all kinds of threats and hostile phone calls when we have these cases before us, because there are unfortunately other people out there who buy in on this proposition, even though there was no proof, that somehow the election was fraudulent," Walton said in court on Friday, according to CNN.