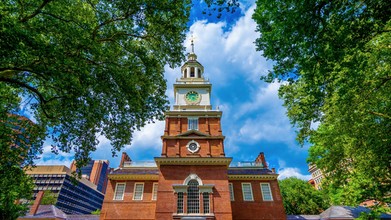 Event: Third Continental Congress
Dates: July 5, 6, 2021
Place: Independence Hall Visitors Center
Times: 9 am- 4 pm Each Day
June 23, 2021
Freedom Watch, Inc. will be hosting the Third Continental Congress in Philadelphia, Pennsylvania on July 5 and 6, 2021 at the Visitors Center of Independence Hall.
This gathering of patriots, that is delegates to this Third Continental Congress from throughout the United States, will be covered by two networks, other media and live streamed at www.freedomwatchusa.org and crowdsourcethetruth.com. Delegates and speakers will include, to name just a few, a myriad of key leaders such as Sheriff Joe Arpaio, Ambassador Alan L. Keyes, Armstrong Williams, Ammon and Ryan Bundy, the Gold Star parents of those who were murdered at Benghazi and Extortion 17, military veterans, retired police, radio talk shows hosts such as Andrea Kaye, Sam Malone and Charles Butler and many other true believers in liberty and justice. A full list of delegates and speakers will be posted in the next few days at www.freedomwatchusa.org.
The delegates and speakers, all of whom have experienced having been lied to, left behind, ignored, illegally surveilled, threatened, legally and otherwise persecuted and/or "terrorized" as victims of a government that no longer represents We the People, will present compelling evidence of the need to immediately restore, with peaceful and legal means, the vision and creation of our Founding Fathers on the 245th anniversary of the First Declaration of Independence. Also discussed and to be debated and voted upon by the delegates are clarifications and improvements to our Constitution. The mission is to restore our God-given rights to be free of government corruption and tyranny, which has reached a terminable cancerous state, as perpetrated by both major political parties and the three branches of government they control, even worse than what occurred under King George III in the days, months and years leading up to July 4, 1776.
GO TO WWW.FREEDOMWATCHUSA.ORG FOR MORE INFORMATION AND TO SIGN UP TO PARTICIPATE AND/OR COVER THIS IMPORTANT EVENT IN OUR NATION'S HISTORY.
Please contact my executive assistant Asher to confirm your participation and/or coverage of this important event in our nation's history. He can be reached at Asher.andersonfw@gmail.com or (424) 335-5646
All the best and God bless,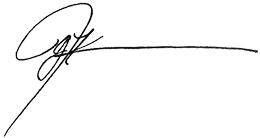 Larry Klayman, Esq.
Chairman
Freedom Watch, Inc.
Founder of both Judicial Watch and Now Freedom Watch
See also: Biden/Leftist Tyranny Cancerous! Go to FREEDOMWATCHUSA.ORG