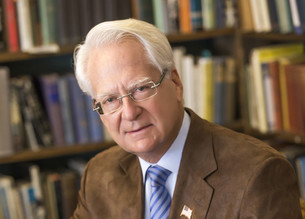 The Untold Story About Bruce Ohr: What Fitton does not want to discuss on Fox News!
By Larry Klayman
RenewAmerica
August 13, 2018
Why is it when you see Tom Fitton on "Hannity," the non-lawyer who seized total control over Judicial Watch after I decided to leave the organization which I conceived of and founded to run in 2003-2004 for the U.S. Senate in Florida, he will simply comment about Judicial Watch's document request about Bruce Ohr's and his wife Nellie's Russian pro-Hillary Clinton and anti-Trump Russion collusion with former British spy Christopher Steele and Fusion GPS? But, there is a much bigger story about Bruce Ohr that Fitton, the man I initially hired as my assistant at Judicial Watch, does not want to discuss because it involves Judicial Watch having unethically abandoned a client who I had agreed to fully defend while I was running the organization.
This person is named Peter Paul and toward the end of the Clinton administration, as President Clinton was leaving office in the months leading up to January 20, 2000 inauguration of succeeding President George W. Bush, Peter contacted Judicial Watch, claiming that he had the "goods" on the Clintons, evidence that would finally result in criminal charges against them, with resulting jail time. These "goods" were canceled checks, photographs and other evidence showing that Peter was involved with the Clintons in putting on the Hollywood Tribute to Bill Clinton, where many famous movie stars and entertainers feted the 42nd president in Tinsel Town as he was about to leave office. Paul told us that the money he generated from the event, about 2 million dollars, was intended to and was pumped into the then U.S. Senate campaign of retiring First Lady Hillary Clinton.