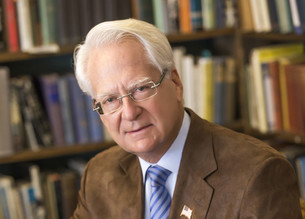 By Larry Klayman
RenewAmerica
May 28, 2019
On July 29, 1994, almost 25 years ago, I conceived of and founded Judicial Watch to be the "People's Justice Department." At the time, I had been a trial and international lawyer, and before that a prosecutor with the U.S. Department of Justice for 17 years. Over my legal career, I had experienced a great deal of injustice in the courts and government in general, with judges and government regulators dishonestly favoring the vested establishment interests. Often, the amount of money donated to influential politicians, and the political patronage which gave rise to the nomination and confirmation of "hack" federal judges in particular, would influence these decision-makers. As an ideological "purist" I was offended that those persons and interests less influential but in reality more in need, would be treated as so called "second class citizens" and discriminated against.
My life story which pushed me to form Judicial Watch is chronicled in my autobiography, "Whores: Why and How I Came to Fight the Establishment!", which can be purchased at Amazon.com or BarnesandNoble.com. The mission of Judicial Watch was thus conceived to be a strong public interest advocate which would investigate and prosecution judicial and government corruption and abuse.
As Judicial Watch gained early prominence and began to uncover scandal after scandal during the White House years of President Bill and First Lady Hillary Clinton, I largely financed the organization out of my own private practice. I used to joke that some people like to play golf or tennis as a pastime — indeed at one time I was a scratch golfer in high school and at Duke University — but for me bringing about justice and disinfecting our judicial and government systems from rank corruption had become my passion.
See also: Justice! – The Difference Between Freedom Watch and Judicial Watch!