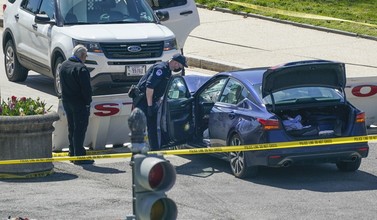 By Valerie Richardson
The Washington Times
April 4, 2021
Social-media mavens on the left were quick to cast blame for Friday's U.S. Capitol attack on White nationalists and Trump supporters — until the suspect was linked to Nation of Islam leader Louis Farrakhan.
Noah Green, 25, described himself as a "follower of Farrakhan" on his now-deleted Facebook page, which included a "Nation of Islam Certificate of Completion," as shown on screen grabs.
Capitol Police said he was shot and killed after ramming two officers at the main security gate. Officer William Evans, an 18-year veteran of the force, died of his injuries.