Sheriff Joe Arpaio Shocked at the Hypocrisy of Chris Cuomo
Cuomo and CNN Subject to Ongoing Defamation Lawsuit in DC Federal Court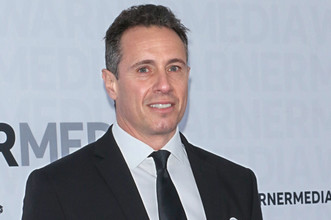 (WASHINGTON, D.C., August 14, 2019) Today Larry Klayman and his client Sheriff Joe Arpaio issued the following statement about the recent controversy concerning CNN host Chris Cuomo, where he assaulted a Trump supporter by threatening to violently throw the Trump supporter down the stairs because he called Cuomo "Fredo." The violent and legally actionable reaction by Cuomo was captured on video and has caused a media frenzy.

Ironically, years ago Larry Klayman's client Gennifer Flowers taped a telephone conversation with her paramour at the time, Governor Bill Clinton, where Clinton referred to his political opponent for the presidential nomination in 1992, fellow Governor Mario Cuomo, Chris Cuomo's father, as Mafia. Flowers herself was later falsely defamed as "trailer trash" and later accused of "doctoring" her actual recording by James Carville, George Stephanopoulos and Hillary Clinton, as part of their so-called "War Room." Klayman then filed a complaint for defamation for Ms. Flowers against these defendants in the U.S. District Court for the District of Nevada.

Here is the statement of Sheriff Arpaio about this violent threat to harm a Trump supporter by Chris Cuomo:

"In front of his family, Cuomo makes a violent threat and assaults a Trump supporter because the Trump supporter simply, 'tongue in cheek,' referred to him as 'Fredo.' Fredo is the fictional son of Vito Corleone in 'The Godfather' movie about the Italian Mafia.

"Chris Cuomo is so sensitive about being an Italian-American that he had no problem on national TV calling me, a fellow and proud Italian-American, a 'convicted felon,' which was totally false. My attorney Larry Klayman and I recently appeared before a federal judge in Washington, D.C., to pursue our defamation lawsuit against Cuomo over this malicious defamation.

"Cuomo, who is a lawyer and officer of the court, should be careful how he conducts himself in public and on his TV CNN show."

For more information, contact daj142182@gmail.com or (424) 274 2579.



Your help is urgently needed!
Support our cause and join our fight!