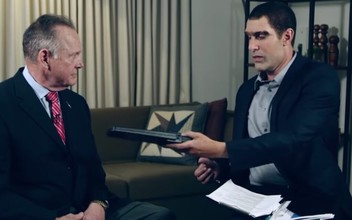 By Marcy Oster
Times of Israel
July 10, 2020
JTA — The lawsuit filed by Roy Moore, a former Alabama chief justice, against Sacha Baron Cohen stemming from his appearance on the US comedian's show is going ahead.
The decision by a District Court judge in New York to deny a motion to dismiss the 2018 federal suit was announced Monday, The Hill reported. Showtime and CBS are also named.
The suit alleges defamation and emotional distress, and asks for $95 million in punitive and compensatory damages.