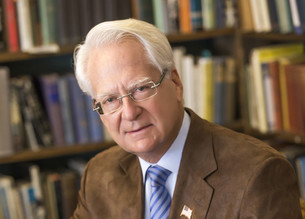 By Larry Klayman
WND
October 28, 2019
We cannot allow for the Never Trumper "human scum," as President Trump crassly but aptly put it, to jeopardize the citizenry during these dangerous times, with a nuclear Islamic Republic of Iran on the horizon and already a nuclearized North Korea, to name just two looming crises. As I wrote in my autobiography, "Whores: Why and How I Came to Fight the Establishment," it was the impeachment of President Bill Clinton over the relatively minor (when compared to the other 40-plus Clinton scandals, ranging from Chinagate to IRSgate to Travelgate) Monica Lewinsky mess that ironically resulted in the American people being screwed, pun intended. For while the nation was obsessed with the attempt to remove Clinton over the wrong scandal, Osama bin Laden was planning to execute the greatest attack on the United States since Pearl Harbor. In short, the nation took its eye off the ball.
This is why Freedom Watch and I, in my private capacity as a lawyer and conservative activist, ask you fellow patriots to join me in strongly defending President Trump. In this regard, his previous lawyer, Rudy Giuliani, has been taken out of the equation, as he now faces criminal investigation and potential indictment, two of his colleagues already having been indicted in recent weeks. Years earlier another one of Giuliani's associates, former New York City Police Commissioner Bernie Kerik, was also indicted, and Kerik was later convicted of felonies. Notably, this criminal investigation of Giuliani is being conducted by the U.S. Attorney of the Southern District of New York, which is an integral part of the Trump Justice Department.
See also: Republican Establishment Stabbing Trump in the Back?