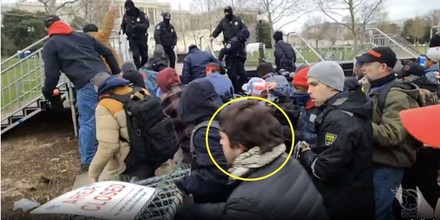 By Yelena Dzhanova
Business Insider
July 9, 2022
"I'm probably going to lose my job as a pastor after this," he said, according to court documents.
The Capitol riot left five people, including one police officer, dead. Members of the Proud Boys, which is classified as a hate group by the Southern Poverty Law Center, were present, a Vice reporter tweeted.
Organizers were emboldened by former President Donald Trump's urges to protest the results of the 2020 election with him, despite Democrat Joe Biden's election victory. While members of Congress were meeting inside the Capitol to certify the results and verify Biden's presidency, Trump supporters organized an attempted coup and stormed the Capitol.