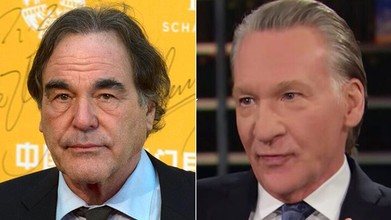 By Joseph Wulfsohn
Fox News
August 22, 2020
Liberal filmmaker Oliver Stone took "Real Time" host Bill Maher by surprise with his dismissal of the recently released Senate Intelligence Committee report outlining Russia's interference in the 2016 election.
Maher highlighted from the report, which was released earlier this week, that former Trump campaign chairman Paul Manafort had "directly and indirectly communicated" with Russian national Konstantin Kilimnik and other pro-Russian oligarchs in Ukraine during the election — in addition to Trump ally Roger Stone being linked to the WikiLeaks dump of Clinton emails.
But that prompted a dismissive wave of the hand from Stone, the 73-year-old director of "JFK," "Platoon," and other films.