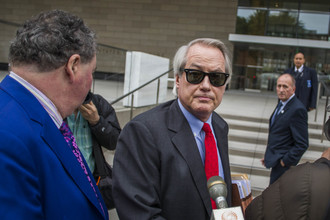 By Natalie Colarossi
Newsweek
February 17, 2021
Lawyer Lin Wood used social media to enlist an "Army of Patriots" to investigate members of the State Bar of Georgia, after they threatened to suspend his legal license over his conduct related to the 2020 presidential election.
Using the social media app Telegram, Wood asked his followers on Saturday to research members of the State Bar's Disciplinary Board in order to dig up possible information that could be used against their case.
His plea came after the State Bar sent him a nearly 1,700-page document in early February that threatened to end his legal career over his role in fighting the 2020 presidential election with false claims of voter fraud.