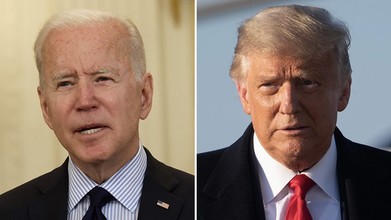 By Amie Parnes
TheHill
May 11, 2021
Joe Biden is increasingly thinking of his possible reelection and a rematch against former President Trump.
"He knows it's a very real possibility," said one longtime adviser to Biden.
In an interview with Axios that aired Sunday evening, White House chief of staff Ron Klain said Biden is anticipating the possibility of running against Trump again.
"I wouldn't want to estimate or underestimate Donald Trump as an opponent if he chooses to run," Klain said.