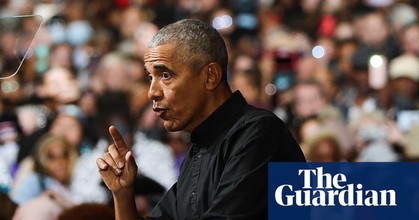 the Guardian
December 4, 2022
A marathon election campaign will enter its final sprint on Tuesday when voters in Georgia decide the last seat in the US Senate — and shape the next phase of Joe Biden's presidency.
Opinion polls suggest a narrow lead for incumbent Democratic senator Raphael Warnock over his Republican challenger, former American football star Herschel Walker.
Victory for Warnock would give Democrats 51 seats in the 100-seat Senate, a stronger hand than they currently hold in an evenly split chamber where Vice-President Kamala Harris casts the tiebreaker.