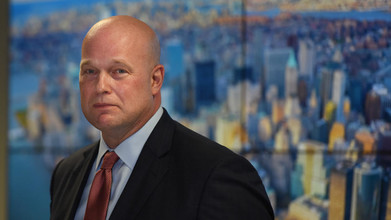 By Adriana Cohen
Boston Herald
November 30, 2018
Justice is no longer blind.
To the contrary, powerful figures within the Department of Justice are targeting President Trump, his family and associates based on their party affiliation — while exonerating real criminals — who vote Democrat.
Yesterday Trump's former campaign manager Corey Lewandowski joined me on Herald Radio to discuss his latest book, "Trump's Enemies: How the Deep State is Undermining the Presidency," which exposes how powerful figures embedded within the DOJ joined forces with liberal lawmakers, the media and other operatives — including U.S. intelligence agents — to target its political opponents.