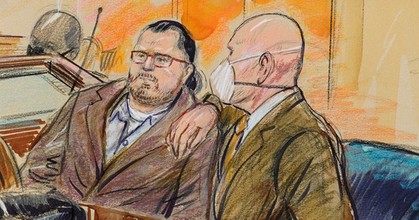 By Ryan J. Reilly
NBC News
July 17, 2022
WASHINGTON — The Justice Department is seeking to add years to a Jan. 6 defendant's sentence, arguing for the first time that one of the rioters committed an act of domestic terrorism and, thus should get a heavier sentence of 15 years in federal prison.
Guy Reffitt, the Texas III%er extremist who was found guilty on all five counts in March, will be sentenced on August 1. He was the first Jan. 6 defendant to go to trial.
Reffitt tried to storm the U.S. Capitol with a gun and zip ties and planned to target House Speaker Nancy Pelosi and Senate Majority Leader Mitch McConnell, prosecutors said, but he was pepper sprayed before he was able to enter the building. Prosecutors used Reffitt's own words against him at trial, as well as testimony from the son who turned him in, arguing he "lit the match" on the west side of the Capitol on Jan. 6.