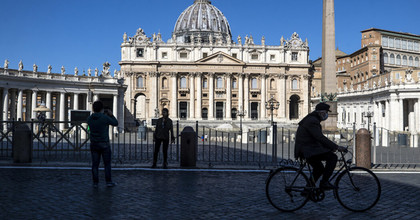 By Jason Horowitz
New York Times
October 4, 2021
ROME — The Vatican has warned conservative American bishops to hit the brakes on their push to deny communion to politicians supportive of abortion rights — including President Biden, a faithful churchgoer and the first Roman Catholic to occupy the Oval Office in 60 years.
But despite the remarkably public stop sign from Rome, the American bishops are pressing ahead anyway and are expected to force a debate on the communion issue at a remote meeting that starts on Wednesday.
Some leading bishops, whose priorities clearly aligned with former President Donald J. Trump, now want to reassert the centrality of opposition to abortion in the Catholic faith and lay down a hard line — especially with a liberal Catholic in the Oval Office.