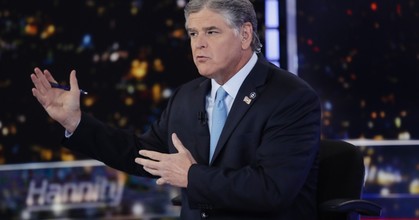 Washington Examiner
April 9, 2020
Fox News host Sean Hannity predicted there will soon be "major developments" related to the "deep state" revealed to the public.
At the end of his show Wednesday, while handing off to fellow host Laura Ingraham, the two talked about Ingraham's pre-recorded interview with Attorney General William Barr.
She said the two-part interview touches on U.S. Attorney John Durham's secretive review of the Russia investigation.
"There's so many developments with this deep state — wow. It's about to blow wide open. I can't wait to watch," Hannity said.