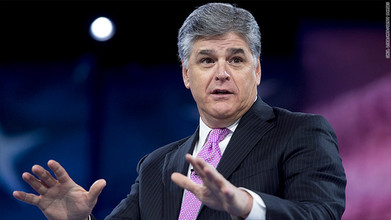 By Oliver Darcy
CNN Money
May 23, 2017
Fox News staffers expressed frustration on Monday that on-air personalities at their network like prime time host Sean Hannity are continuing to peddle a conspiracy theory about the murder of Democratic National Committee staffer Seth Rich.
"I'm disgusted by it," one Fox News employee told CNN.
Rich was shot to death last July in the streets of Washington, DC. The Metropolitan Police Department continues to investigate the murder and police say there is evidence to suggest Rich was the victim of a botched robbery.