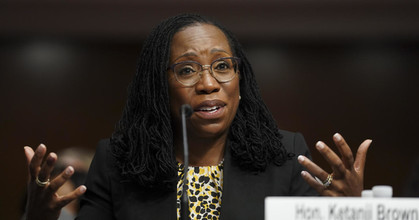 CBS News
June 15, 2021
Washington — The Senate on Monday approved the nomination of Judge Ketanji Brown Jackson to the federal appeals court in the District of Columbia, confirming President Biden's first nominee to the U.S. appellate courts.
Jackson received bipartisan backing from the upper chamber in a 53 to 44 vote. Three Republicans — Susan Collins of Maine, Lindsey Graham of South Carolina and Lisa Murkowski of Alaska — joined Democrats in confirming Jackson, a judge on the federal district court in D.C. She will fill the seat vacated by Attorney General Merrick Garland.
The D.C. Circuit is considered the nation's second most-powerful court and a springboard to the Supreme Court. Three of the high court's nine members — Chief Justice John Roberts and Justices Clarence Thomas and Brett Kavanaugh — served on the appeals court in the nation's capital before ascending to the high court.