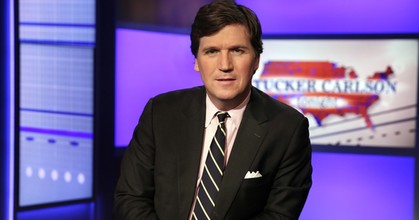 Washington Examiner
March 11, 2019
Fox News host Tucker Carlson said he was "caught" by a liberal media watchdog group that on Sunday published audio of him making disparaging and perverse comments about young girls and women years ago.
"Media Matters caught me saying something naughty on a radio show more than a decade ago," Carlson, 49, said. "Rather than express the usual ritual contrition, how about this: I'm on television every weeknight live for an hour. If you want to know what I think, you can watch. Anyone who disagrees with my views is welcome to come on and explain why."
See also: Klayman on Jesse Smollett Indictment and Tucker Carlson Controversy!