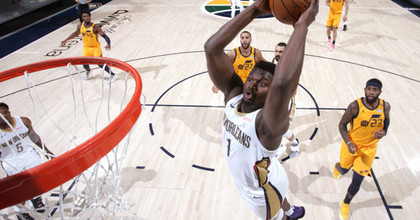 New York Post
January 24, 2021
A federal judge in North Carolina has ruled in favor of New Orleans Pelicans player Zion Williamson in a case concerning a contract he terminated with a Florida-based marketing agent who is seeking $100 million in damages from the former Duke star.
U.S. District Judge Loretta Biggs in Winston-Salem, North Carolina, ruled on Wednesday that marketing agent Gina Ford's contract with Williamson was void because Ford was not a licensed agent in the state at the time she met with Williamson and because the contract did not comply with key requirements outlined by the state's sports agent law, the Uniform Athlete Agents Act.
The act requires that the contract include warnings explaining how hiring agents causes athletes to forfeit their amateur status. It also requires such contracts to include a disclaimer giving athletes 14 days to cancel.