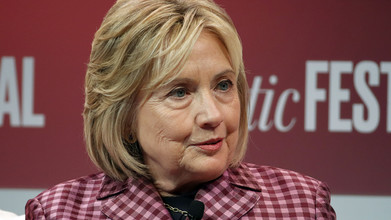 House GOP brings to an unceremonious end its year-old probe into FBI and DOJ handling of Clinton and Trump investigations
By Associated Press
MarketWatch
December 31, 2018
WASHINGTON (AP) — House Republicans say more investigation is needed into decisions made by the FBI and the Justice Department in 2016 as they brought an unceremonious end to their yearlong look at the department's handling of probes into Democrat Hillary Clinton's emails and Donald Trump's ties to Russia.
In a letter released late Friday, less than a week before Republicans cede the House majority to Democrats, the chairmen of two House committees described what they said was the "seemingly disparate treatment" the two probes received during the presidential election in 2016 and called on the Justice Department to appoint a special counsel to investigate further.
See also: Justice! – The Difference Between Freedom Watch and Judicial Watch!