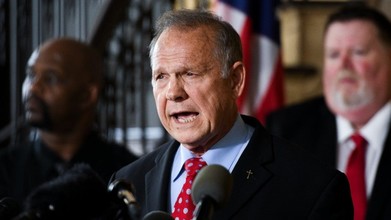 Roy Moore defamation trial begins
By Joseph Choi
TheHill
January 29, 2022
Jury selection finished on Monday in the defamation case against former Republican U.S. Senate candidate Roy Moore, who is being sued by a woman who has accused the former judge of molesting her when she was teenager and he was in his 30s.
As The Birmingham News reported, a jury of six Black men, five Black women and a white man — along with four alternates — were chosen from 50 potential jurors.
Opening arguments in the trial were set to begin Tuesday.
Woody Allen