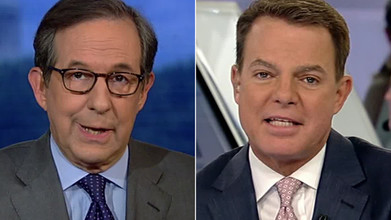 By Jackie Wattles, CNN Business
CNN
June 23, 2019
New York (CNN)Fox News hosts Chris Wallace and Shep Smith challenged President Donald Trump's comments about when and why he decided to call off a strike against Iran.
Trump said Friday that the military was "cocked and loaded" to fire on Iran in retaliation for shooting down a US drone earlier this week. But he reversed course "10 minutes before the strike" when he learned 150 people could die in the attack, the president said in a series of tweets.
Smith said Fox News' reporting found that Trump would have been given a casualty estimate at a briefing hours before that.