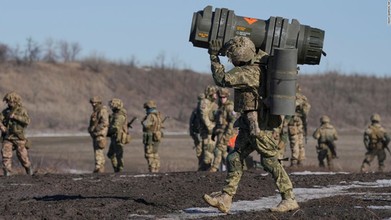 By Fernando Alfonso III
CNN
February 19, 2022
Ukrainian President Volodymyr Zelensky told CNN that sanctions on Russia should be made public before a possible invasion of Ukraine occurs.
US Defense Secretary Lloyd Austin says Russia is moving to conduct an attack on Ukraine, while US Vice President Kamala Harris vowed a "swift, severe and united" response if an invasion takes place.
Russian President Vladimir Putin was joined by his Belarusian counterpart Alexander Lukashenko Saturday as he launched Russia's ballistic and cruise missile exercises.