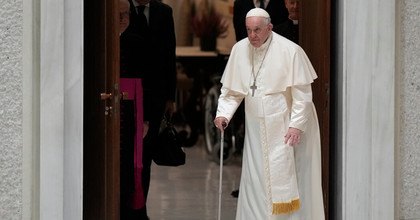 By Elisabetta Povoledo and Alex Marshall
New York Times
December 20, 2022
Pope Francis will return to Greek hands three 2,500-year-old pieces of the Parthenon that have been in the papal collections of the Vatican Museums for two centuries, the Vatican said in a statement on Friday.
The fragments — a head of a horse, a head of a boy and a bearded male head — will become the property of Archbishop Ieronymos II, the head of the Greek Orthodox Church, the statement added.
Most surviving fragments of the Acropolis temple are owned by the Greek state and displayed in the Acropolis Museum in Athens. Although the Vatican fragments will belong to the church rather than the state, a museum spokeswoman said they would be "reunited in their positions," helping to breach a palpable void in the reconstructed monument that Greeks feel almost viscerally.