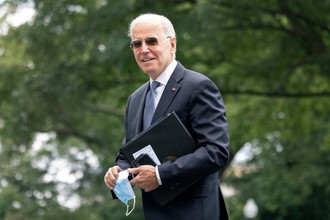 By Tanya Snyder
POLITICO
August 3, 2021
The Senate's $550 billion infrastructure deal offers historic amounts of cash for a host of causes that progressive Democrats hold dear — from boosting mass transit and high-speed rail to addressing the impacts of climate change to closing socioeconomic divides in clean water and broadband internet service.
Yet many liberal activists found themselves caught between deflated and enraged.
No groups may feel more jilted than transit advocates, who argue that Senate Democrats and President Joe Biden are passing up a rare opportunity to wean the U.S. from its century-old addiction to road-building. Instead, the bipartisan deal (H.R. 3684 (117)) offers $39 billion in new money for transit — a sum large enough to pay for tangible improvements in the nation's chronically underfunded transit agencies, but one that's dwarfed by the bill's $110 billion for roads.