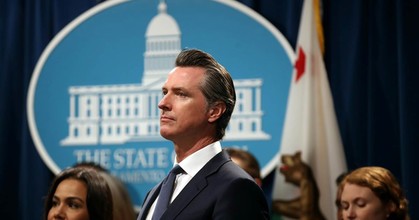 By Alicia Victoria Lozano
NBC News
December 20, 2020
LOS ANGELES — Less than two years into office, California Gov. Gavin Newsom is being forced to defend his job.
Battered by several crises, including the coronavirus pandemic, crippling unemployment, devastating wildfires and one very poorly timed fancy dinner, Newsom faces a recall effort that shows no signs of slowing.
A petition to oust Newsom has more than half the signatures needed to trigger a special election, said Orrin Heatlie, who is leading the Recall Gavin 2020 campaign. Volunteers had collected 844,000 signatures by Tuesday, he said.