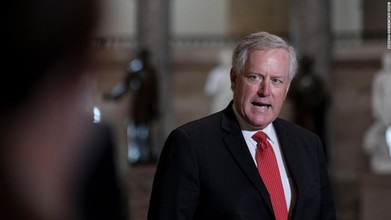 By Tierney Sneed and Katelyn Polantz
CNN
December 31, 2021
(CNN)The flurry of lawsuits filed in recent weeks trying to stop the House January 6 committee's subpoenas are revealing, in many ways, the opposite: That the House has been largely successful at sweeping up documents for the probe and interviewing dozens of major witnesses.
A throughline in many of the cases are allegations that the select committee's makeup — where House Republican leadership did not choose the panel's GOP members — make it a flawed endeavor from the start and that its power to demand records should be invalidated.
That theory has not yet been tested in court, but legal experts tell CNN the claim is a Hail Mary at best, especially given the context in which the witnesses are trying to bring it.