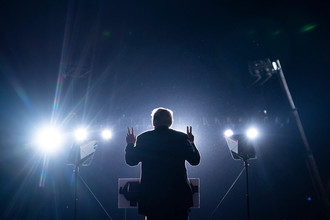 Washington Post
November 13, 2022
Five days after a disappointing midterm election result and two days before former president Donald Trump is expected to announce a 2024 presidential bid, Republicans are grappling with an almost existential quandary: Who can lead the party to a post-Trump future?
In private conversations among donors, operatives and other 2024 presidential hopefuls, a growing number of Republicans are trying to seize what they believe may be their best opportunity to sideline Trump and usher in a new generation of party leaders.
Many blame Tuesday's midterm results — Republicans were unable to take over the Senate and made smaller-than-expected gains in the House — on the former president, who during the primaries elevated extremist candidates who fared poorly in the general election. The discouraging election outcomes, combined with Trump's 2020 loss to Biden, have increased both public and private talk of considering a post-Trump world.