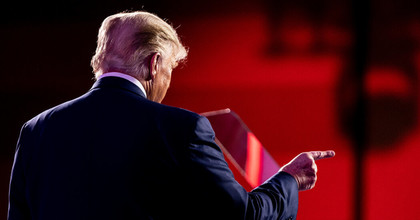 By Annie Karni and Maggie Haberman
New York Times
March 10, 2021
WASHINGTON — It was a familiar play by Donald J. Trump: lashing out at his enemies and trying to raise money from it.
The former president this week escalated a standoff over the Republican Party's financial future, blasting party leaders and urging his backers to send donations to his new political action committee — not to the institutional groups that traditionally control the G.O.P.'s coffers.
"No more money for RINOS," he said in a statement released on Monday by his bare-bones post-presidential office, referring to Republicans In Name Only. He directed donors to his own website instead.