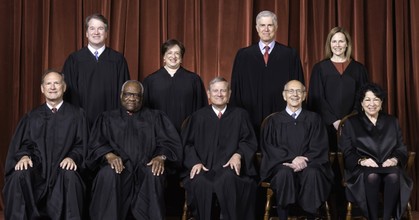 NBC News
January 21, 2023
WASHINGTON — Supreme Court justices spoke with the official in charge of the investigation into the leak of an unpublished draft of an opinion in a consequential abortion case, a court official confirmed Friday.
Supreme Court Marshal Gail Curley, who led the probe, said in a statement that she "spoke with each of the justices, several on multiple occasions." The justices "actively cooperated," Curley said, and after following up on all leads she concluded that neither the justices nor any spouses were implicated.
"On this basis I did not believe that it was necessary to ask the justices to sign sworn affidavits," Curley added.