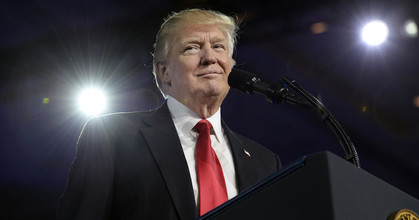 CBS News
February 18, 2021
Congressman Bennie Thompson, the Democratic lawmaker who is partnering with the NAACP in a lawsuit against former President Trump and Rudy Giuliani, says he is looking forward to his day in court.
"Donald Trump has to go away. If he doesn't, we will put him out of business," Thompson, the chair of the House Homeland Security Committee, told CBSN in an interview Wednesday. He spoke along with NAACP President Derrick Johnson about the legal action they are pursuing against those they want held accountable for the January 6th assault on the U.S. Capitol.
Thompson, represented by the NAACP, filed the lawsuit Tuesday alleging that Mr. Trump, Giuliani and the far-right groups Proud Boys and Oath Keepers conspired to incite the attack while lawmakers were gathered to reaffirm President Biden's Electoral College victory.