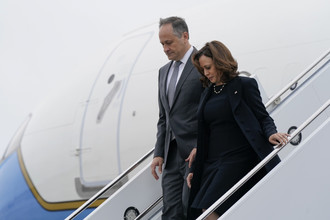 By Associated Press
POLITICO
December 6, 2022
Doug Emhoff, the husband of Vice President Kamala Harris, will host Jewish leaders this week to discuss a rise in antisemitism and efforts to fight hate in the United States.
The White House roundtable on Wednesday follows a surge in anti-Jewish vitriol spread by a famous rapper, an NBA star and other prominent people.
Emhoff is the first Jewish person among the top four officials — the president, vice president and their spouses — in the executive branch of government, and he has become increasingly outspoken about growing bias toward adherents of the Jewish faith, and hate at large, in the U.S.