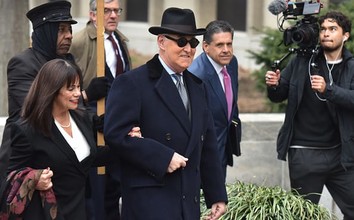 CNBC
April 16, 2020
A federal judge on Thursday denied a request for a new trial by President Donald Trump friend Roger Stone, who was convicted last fall of lying to Congress and witness tampering.
Stone, 67, had sought a new trial based on his allegation that the jury forewoman committed misconduct by lying on a questionnaire as the panel was being selected.
Judge Amy Berman Jackson's denial of that motion sets the stage for the Republican political operative to soon begin serving a 40-month prison term.