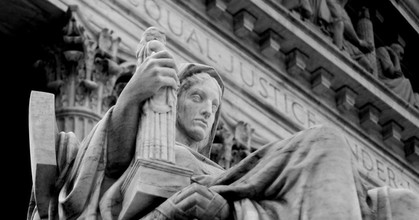 By Pete Williams
NBC News
May 31, 2020
WASHINGTON — The U.S. Supreme Court late Friday rejected a California church's request to ease restrictions on attendance at worship services, in the court's first effort to balance religious freedom and public health during the coronavirus pandemic.
Chief Justice John Roberts joined the court's four liberals in an unsigned order that denied the church's application for a stay of the statewide restrictions imposed by Gov. Gavin Newsom. They limit attendance at 25 percent of capacity or a maximum of 100 people.
"Although California's guidelines place restrictions on places of worship, those restrictions appear consistent with the free exercise clause of the First Amendment," Roberts wrote in concurring with the order.